TSTV Introduces A' La Carte Subscription – Allows Users To Subscribe To Their Favourite Channels
TSTV Pay TV company owned by Bright Echefu, Is still introducing more features and putting smile in the face of its subscribers. TSTV was announce Last year but was delayed until April 2018.
Another version was introduced called a Sassy decoder but still promise commercial sale of Dexterity decoders will be available soon. TSTV still continue to Add more channels and introduced what is called A' La Carte Subscription.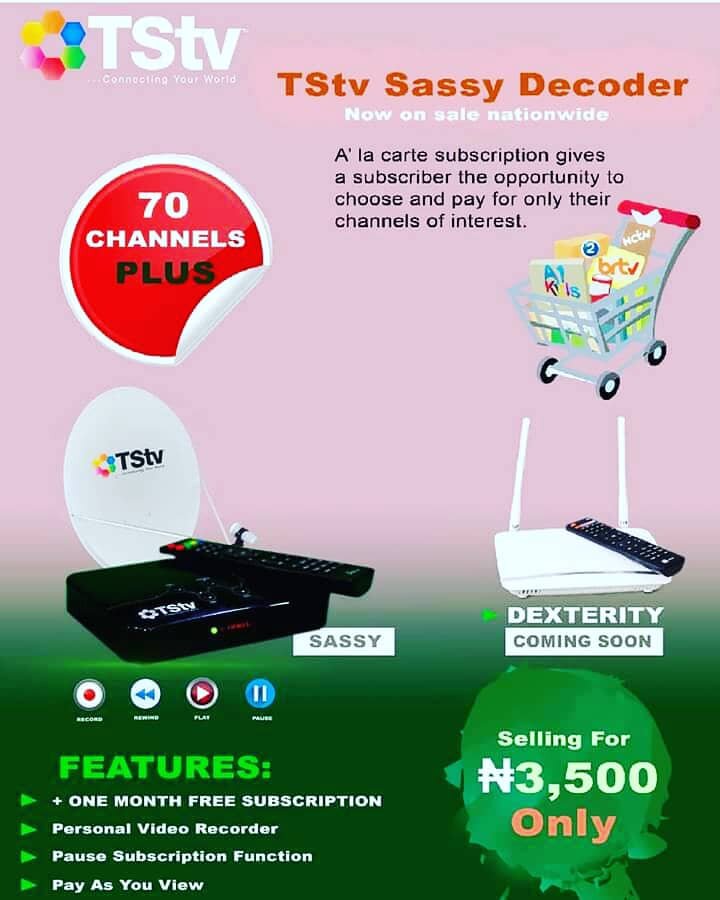 According to the company, "A' la carte subscription gives a subscriber the opportunity to choose and pay for only their channels of interest." This means that a customer can only Pay the channels they enjoy the more and in this process saves Money. This Features is not yet available for TSTV rivals which are GOtv and Startimes.
In a clear example about the new A'La Carte Subscription, if your favourite channels are Discovery Channel, music or sport channels, you will only need to subscribe for them and ignore the movie, lifestyle, religious and kids channels.
For the Sassy Decoder it has about 70 channels and the TStv made 55 channels free for two months while the dexterity decoder will have over 250 channels including free data, wifi, pause subscription, record programs and so on. The price of Sassy Decoder is 3500 Naira while the installation cost is 2500 Naira.